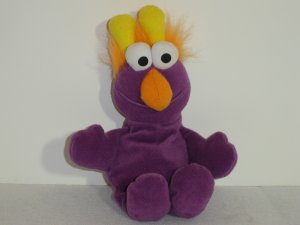 If you take note of my serious facial expression in the first photo, you'll realize that I definitely did not intend to look like a muppet all day at work the other week.
Last month, I had an absolutely wonderful evening in NYC with the fabulous
Kate
and
Usha
. Usha mentioned her reaction to my proclamation (before starting work) that most of my Anthropologie clothes could fit into my new business wardrobe. She thought at the time that business casual didn't really mean business casual, and that in no time I'd be forced into a more plainer uniform. She seemed both surprised and pleased that my office really did embrace true business casual.
Of course, then there's this outfit.
Admittedly I am not an exclusively pencil skirt and blazer kind of gal, but this outfit was unprofessional even by my standards.
In my defense: I leant my apartment (MY WHOLE APARTMENT) to some friends for the week, and I was limited to the contents of a suitcase for the week. I thought in what could only have been a heroin-induced fever dream that purple tights would go great with this purple skirt. And yellow pumps.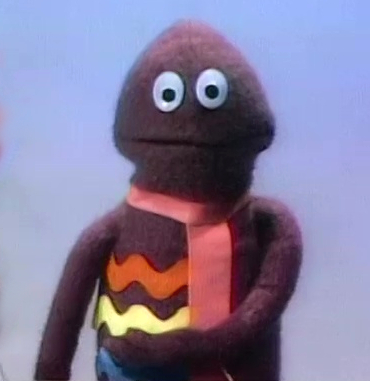 Oh yeah, totally great combination there.
To top off my sartorial embarassment, I was invited to a last-minute lunch with a women's networking group, and sat with images of muppets running through my head as talk turned to non-black, and yet still professional, options for color in the workplace. Of course, the conversation was general, and of course several women in the group were rocking purple.
But, I have learned, purple should have its limits.
Like an idiot, it took me until 7pm to realize that this whole thing looked a lot more rational (though only slightly better) without the tights.
*headdesk*
In this Outfit:
Anthro Loosely Looped Tee (S)
Anthro Runny Yoke Skirt (6)
Anthro Tied Trails Cardigan (M)
Seychelles Password Pumps (9, TTS)
J.Crew Bangle (This is SO hard to get onto my wrist. It's a cute design, but I wouldn't recommend it)
Disastrous J.Crew Tights (M/L)