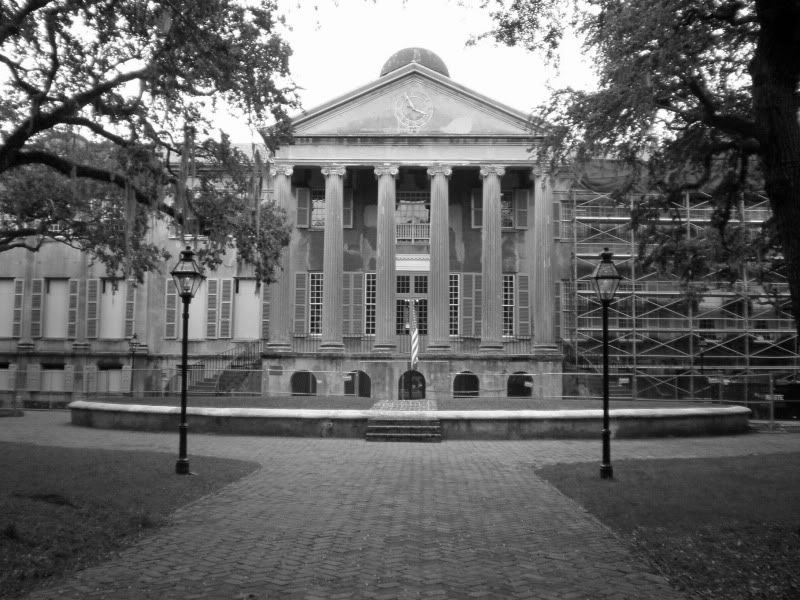 "I am going back to dignity and grace. I am going back to Charleston, where I belong." – Rhett Butler
"Back to Charleston": One Cultural Drifter's Journey to "Know Thyself"
Rainbow Row, East Bay Street
I was not born in Charleston, but my spirit was. I was born in a little town near a bigger town in a sleepy corner of South Carolina. But when people ask where I'm "from," lately I have been answering, without hesitation, "Charleston." This is the place where I had my first experience with independence from my family, where I went to college, where I learned about life, the world, and myself. I don't have a typical experience with culture or heritage: I am not religious, I don't have strong ties to my family, and although my ancestors are geographically from Ireland, I feel no particular connection to them. This sometimes makes me sad, as I feel like I'm missing out on what many others find very valuable. But when I made my first steps into the city that would change my life, I think I finally understood what those who do have a connection with their heritage were talking about.
"Know Thyself," inscription on the arches leading to Cistern Yard (see first photo)
These words, which I walked past thousands of times during my time in Charleston, hit me in ways that took me over four years to fully understand. This is the place where I took chances, made mistakes, and made some very big, very real, and very painful messes. This is the place where I succeeded, where I failed, where I laughed and cried and loved and had my heart broken. Every step on Charleston's cobblestoned streets is paved in memory for me, micro-flashes of color and sound and emotion like a movie trailer on fast-forward. I learned about the value of hard work, and I learned that I am more than my hard work. I learned how to do everything from shop at the grocery store alone to planning my life and career. I made friends that will last forever and was inspired by my hilarious genius of a biopsych professor to pursue a career in neuroscience.
That spring break in Charleston, it keeps comin' back to haunt me
Took a carriage ride to the Battery, toasted shots above the water
Then stumbled 'cross the cobblestone, hands holdin' us together
-- Corey Smith
(The Battery)
Maybe I only feel this way because my college memories reside here, but I think it's something deeper than that. Charleston is a place like none other, and its swaying palm trees, carriages and buildings older than my great-great grandmother resonated in a powerful way with me, a little girl who had a lot of growing up to do and needed a beautiful place in which to do it. Whatever else is true, I know that Charleston was the place that hit me with the hard realization that I was the furthest thing possible from "know thyself"… and it's the place that helped me find it.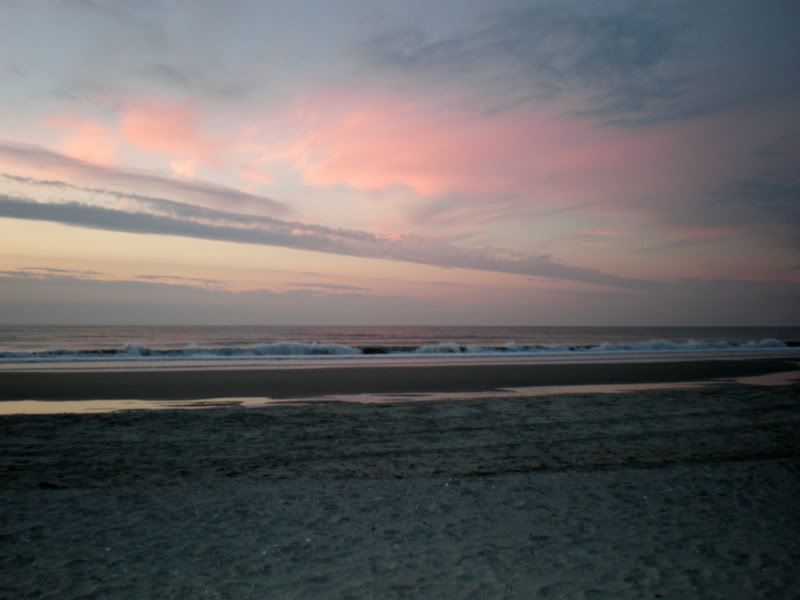 Sunrise on the Isle of Palms
It isn't perfect – no place is. But as someone who has waited all her life to feel the kind of connection of culture and belonging that it seems almost everyone else I know has, it's mine, and I hold onto that feeling when everything else around me seems chaotic. When I don't feel like I know anything else, I think about the intersection of George and King, sand between my toes on the Isle of Palms, the freeing rush of running across the Cooper River Bridge with thirty thousand other people.
No matter how far away I get, I always find myself called back there. And that's what I think heritage is, when you get down to it: A place to come back to when everything else is falling apart. I know that no matter how alone I feel, I have a home in Charleston where I will always feel like I belong.
Isle of Palms in the Botanical Stroll Dress (Anthropologie)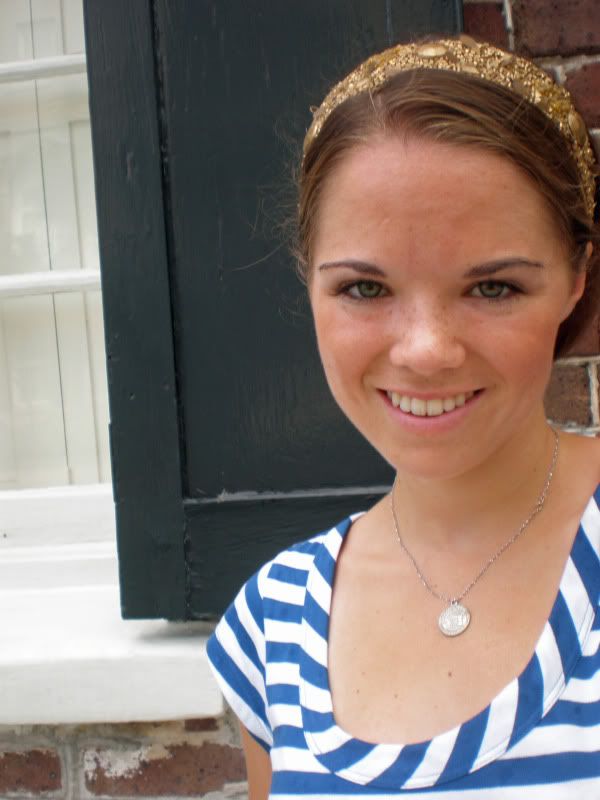 East Bay Street, the Twinkle Headband (Anthropologie), and my pendant I received upon graduation of the Honors College
Every time I walk through the arch to the Cistern, I read those words and I thank this beautiful city for teaching me the one lesson I really needed, more important than Calculus or Intensive French or even Clinical Neuropsychology: "know thyself." Knowledge is what keeps the world spinning – and, perhaps more importantly, it's what keeps
my
world spinning. My enduring belief in humanity's infinite potential and the ultimate upward march of progress is stronger than ever, thanks to the experiences, places and people I had the privilege of knowing in the city that I love.
Grand Pavilion, Isle of Palms
Forever and always,
sapientia ipsa libertas.
("Knowledge itself is liberty." – words printed on the College of Charleston seal)