There is a fifth dimension beyond that which is known to man. It is a dimension as vast as space and as timeless as infinity. It is the middle ground between prosperity and poverty, between functionality and frivolity, and it lies between the base of woman's desires and the summit of her credit card limit. This is the dimension of acquisition. It is an area which we call...
...The Shopping Zone.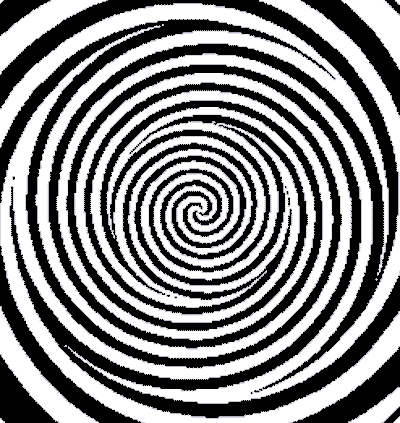 Respectfully submitted for your disapproval:
This is a photo of my room a few days ago. No, I did not just move into my apartment; those are boxes from Amazon.com, Anthropologie.com, and Target.com.
This is a photo of the second closet I had to buy after squeezing the absolute maximum number of hangers into my slanted NYC closet.
It's not pretty, but this is important background information if you're going to give me good advice here. The take-home point: I buy a LOT of stuff. A LOT. I have a lot of stuff. I really don't NEED any more stuff. Also, I spend a fair amount of money and I need to be somewhat discriminating if I don't want to become a pro se (i.e., "for myself") bankruptcy lawyer when I graduate law school. At the same time, I'll be working at a law firm next year that allows business casual-type clothing, and can you ever have too many versatile work-to-play pieces? Good, solid pieces will be put to use for years to come.
With that in mind, I am waffling about whether to return three recent purchases. What do you think, reader? Are these worth the money?
Item Number 1: Anthropologie Tria Sweater Skirt ($70)
Relevant info:
This is more than I would ordinarily pay for a skirt. Generally, my upper bounds is $40, with a few rare exceptions at $50. This would be quite a departure for me...but it's winter, I only have one other sweater skirt (and not in this color). In general, the color/shape/style is unique in my wardrobe. In fact, I forewent buying
this grey skirt
at the Leifsdottir sample sale because I already had the Tria skirt and liked it better. However, I'm concerned that the size small I have may be a bit too clingy and tight. I did try a size medium but it felt too big and shapeless.
(Close-up of the ruffle detail)
Background: This is slightly more than I typically pay for flat shoes, but is within the range I would pay for something unique and interesting. These definitely fit that bill. I do have silvery flats (these guys), but I don't have silvery flats + brown leather accents + big bows (i.e., material that covers some of the top of my foot). They are comfortable and I can wear socks with them, but I don't know if I NEED them (see first photo of boxes-on-bed-disaster). For what it's worth, I wouldn't think twice about keeping these if they got a second cut for $30.
Item #3: Anthropologie Tweedy Leaves Dress ($80, now mostly sold out)
Relevant info: Unlike the previous two items, $80 is not out of the question for a nice dress like this one that could go from [work]day to evening. However, also unlike the previous two items, this dress has a slight fit issue. I absolutely love the feel of the material and the cut of the dress, but there seems to be a bit too much extra material in the top. It seems like it bulges in the bust in a slightly weird, hungry-for-more-bust kind of way...but I can't tell whether the overall look is nice enough to ignore the behavior of the top. I tried on a smaller size and the bulging was a bit better in the chest...but a bit worse in other places, if you get my drift.
I tried to capture the bulging here (right below the bust).
Help needed! Which do I keep? If any of these items are reduced again (I'm looking at you, shoes and dress), would your opinion change?
Bear in mind that I don't have one of these: